The Look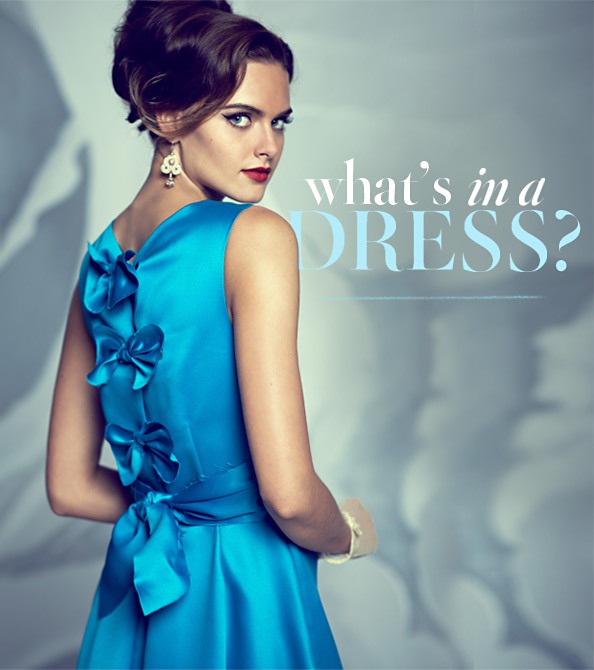 Katie Ermilio for BHLDN
On Veils
The word 'accessory' just doesn't seem to describe a veil properly. A veil, as far as we've seen, has transformative powers.
READ the WHOLE STORY »
Dresses, Fresh From the Garden
Bridesmaid Dresses
Mix or match as you please...
Bridal Looks, Head to Toe
What's Your Accessory Personality?
Decoding the Wedding Dress Code
Admitted softies for all things nostalgic and even traditional, we do believe that there are times to follow tradition blindly (you may now kiss the bride), and others when which to question. Like the wedding dress.
READ the WHOLE STORY »
Say it with Structure
Statement accessories with strong, structural lines (and more often than not, a glossy finish) are the perfect counterpart to spring's softer frocks.
READ the WHOLE STORY »
Spring Gowns
Stripped-down silhouettes reinforced with layers of airy chiffon, crepe, and organza are garnished with various incarnations of floral detailing for a collection that offers the spring and summer bride an ultra-feminine yet easy beauty.
READ the WHOLE STORY »
Siren Song, A Gown Collection
Color Your Maids Happy
Maids should appear special and elevated—distinguishable from the rest of the guests at a wedding. But that doesn't necessarily mean they have to go about the day wearing the exact same dress. A well-mismatched quintet of bridesmaids remains one of our favorite sights to behold; best friends, sisters, and sister-in-laws can still make a fantastic, stand-apart group while letting their individual personalities shine through! Trouble is, where to begin?
READ the WHOLE STORY »
Top of Page