Hanky Panky
Hanky Panky began in 1977, when co-founder Gale Epstein handmade a lingerie set for a friend crafted from soft embroidered handkerchiefs. Today, still dedicated to innovative design and comfort, every piece in her luxurious sleepwear collection is made in the USA.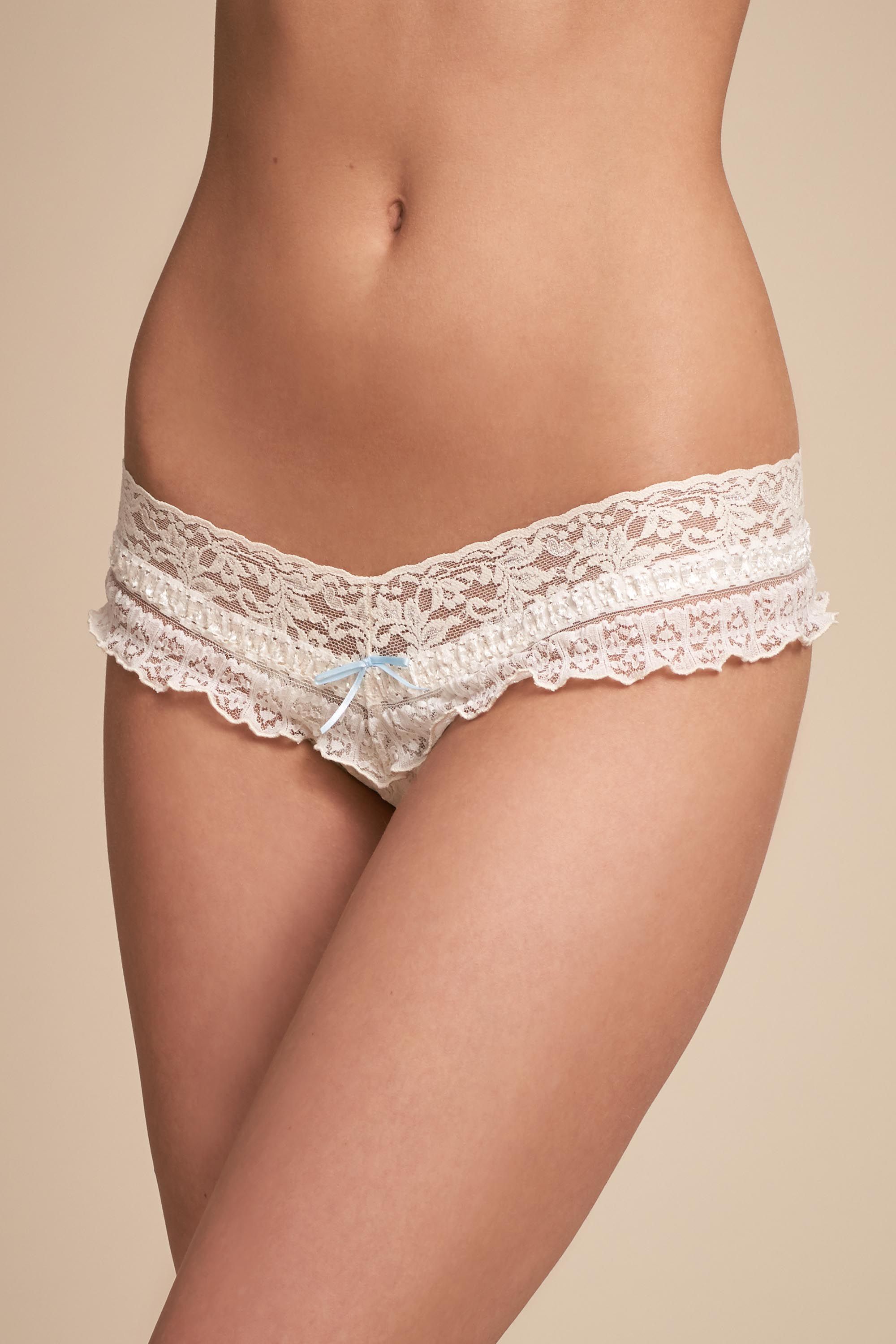 READ MORE ABOUT HANKY PANKY
Our selection of Hanky Panky underwear is both romantic and comfortable. Hanky Panky panties are perfect for your honeymoon, but you'll be wearing them long after you get home. Another piece of Hanky Panky lingerie that we love is the feminine and romantic garter.
Top of Page