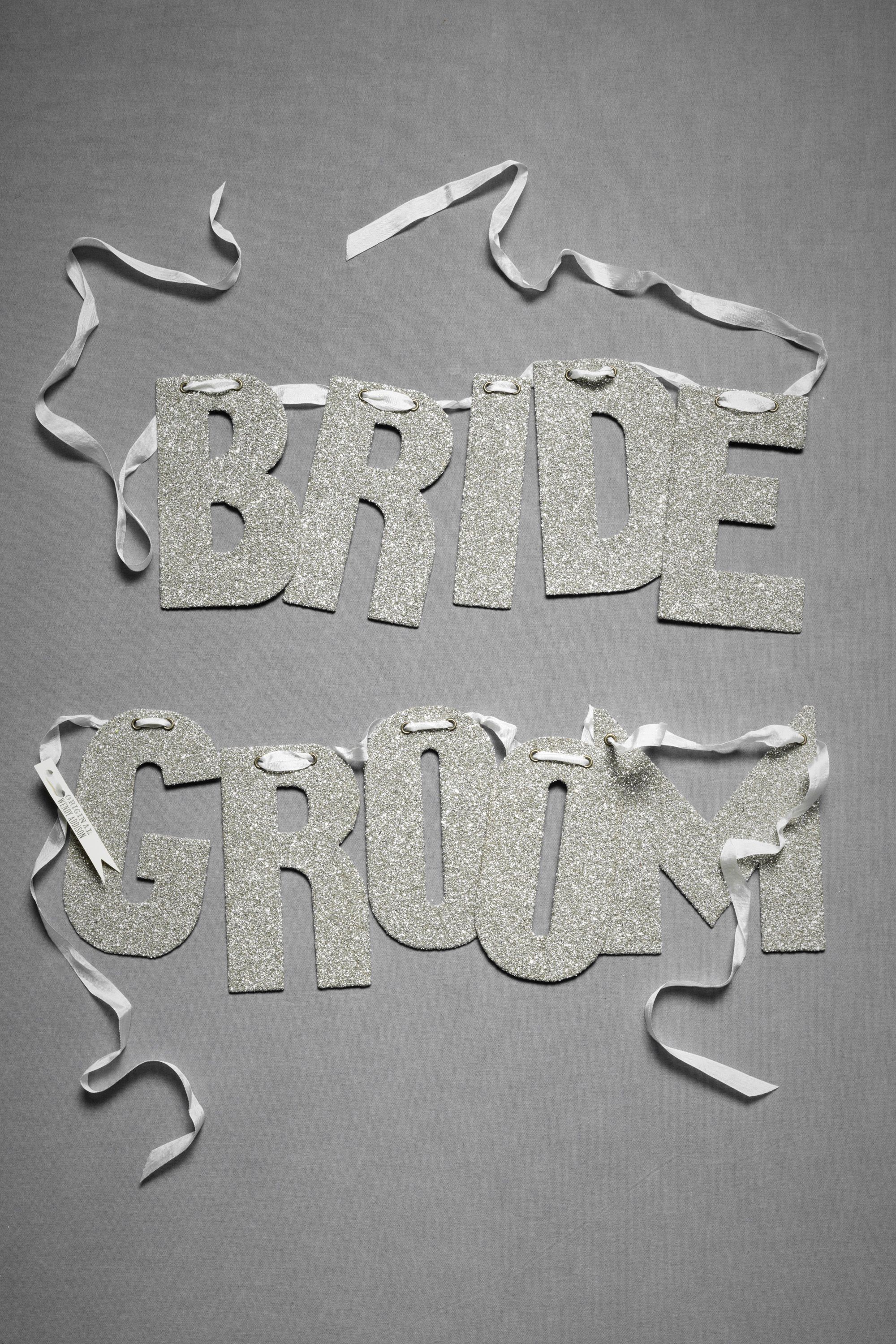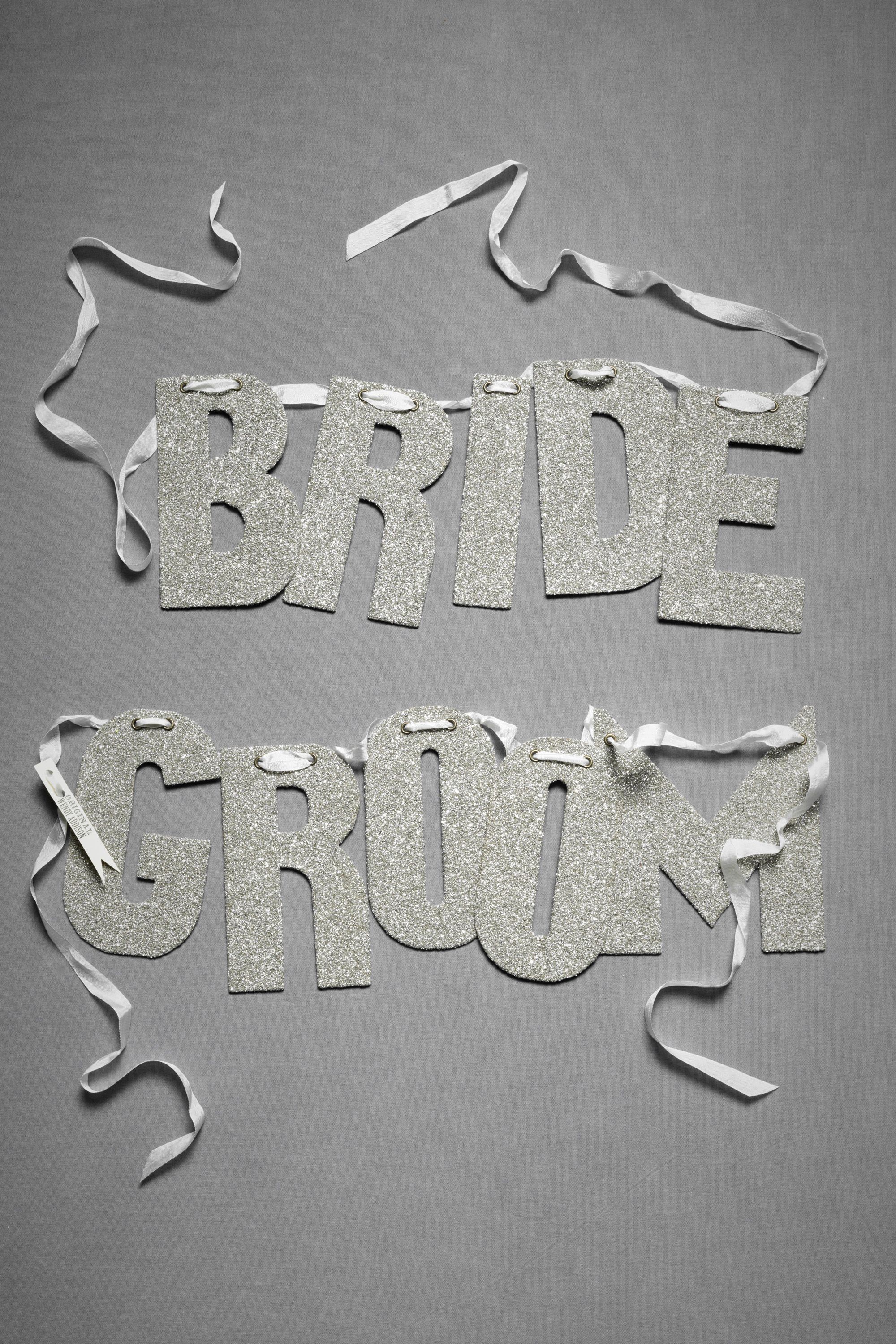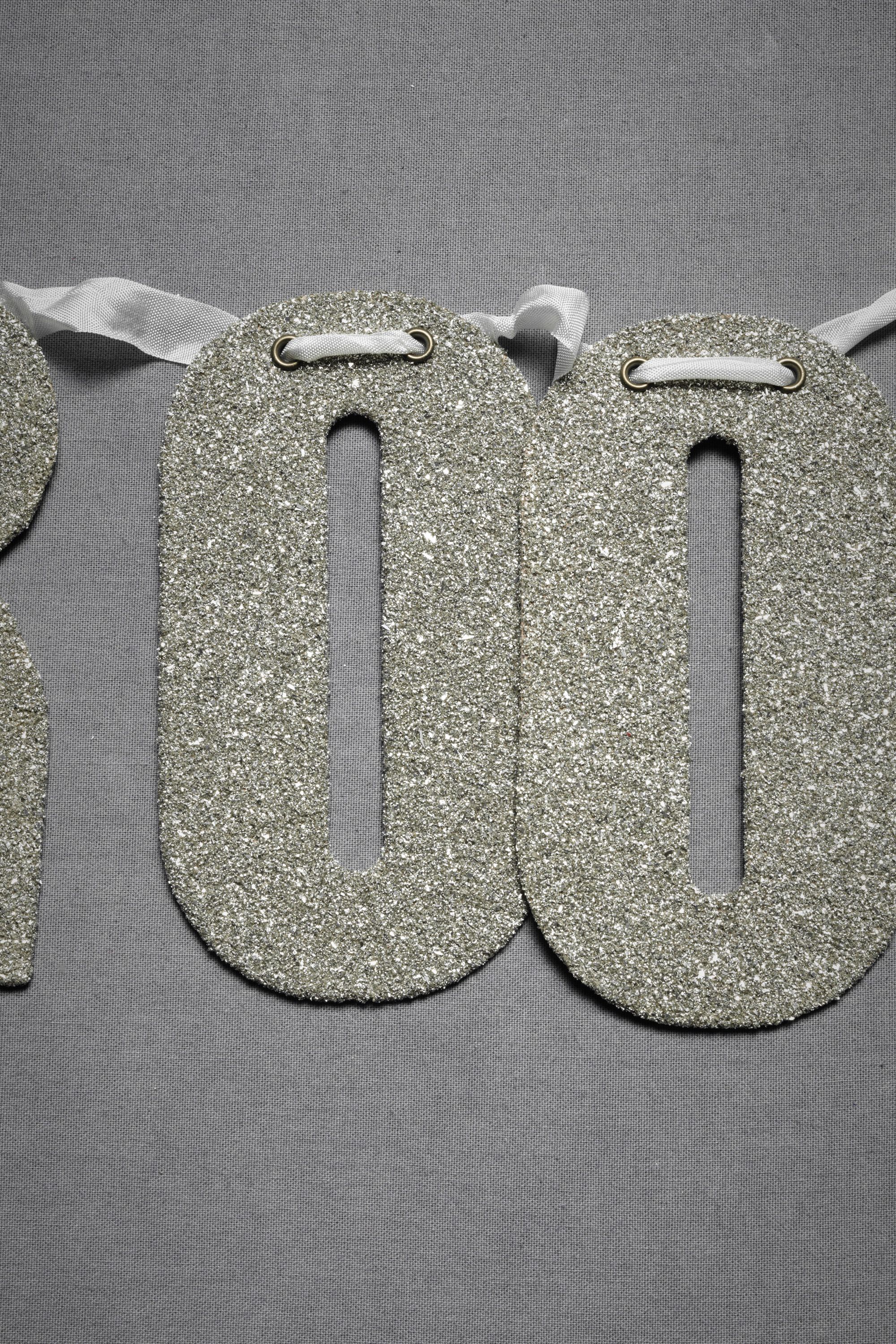 Description
On ivory ribbon, German glass glitter adorns B-R-I-D-E and G-R-O-O-M—perfect for stringing along the backs of his and her chairs, or on the walls behind them. From artist Wendy Addison. Handmade in USA.
Bride's total length: 6"H, 23.5"L
Groom's total length: 6"H, 27"L
Bride & Bride or Groom & Groom sets are absolutely available! Please contact one of our stylists to order.