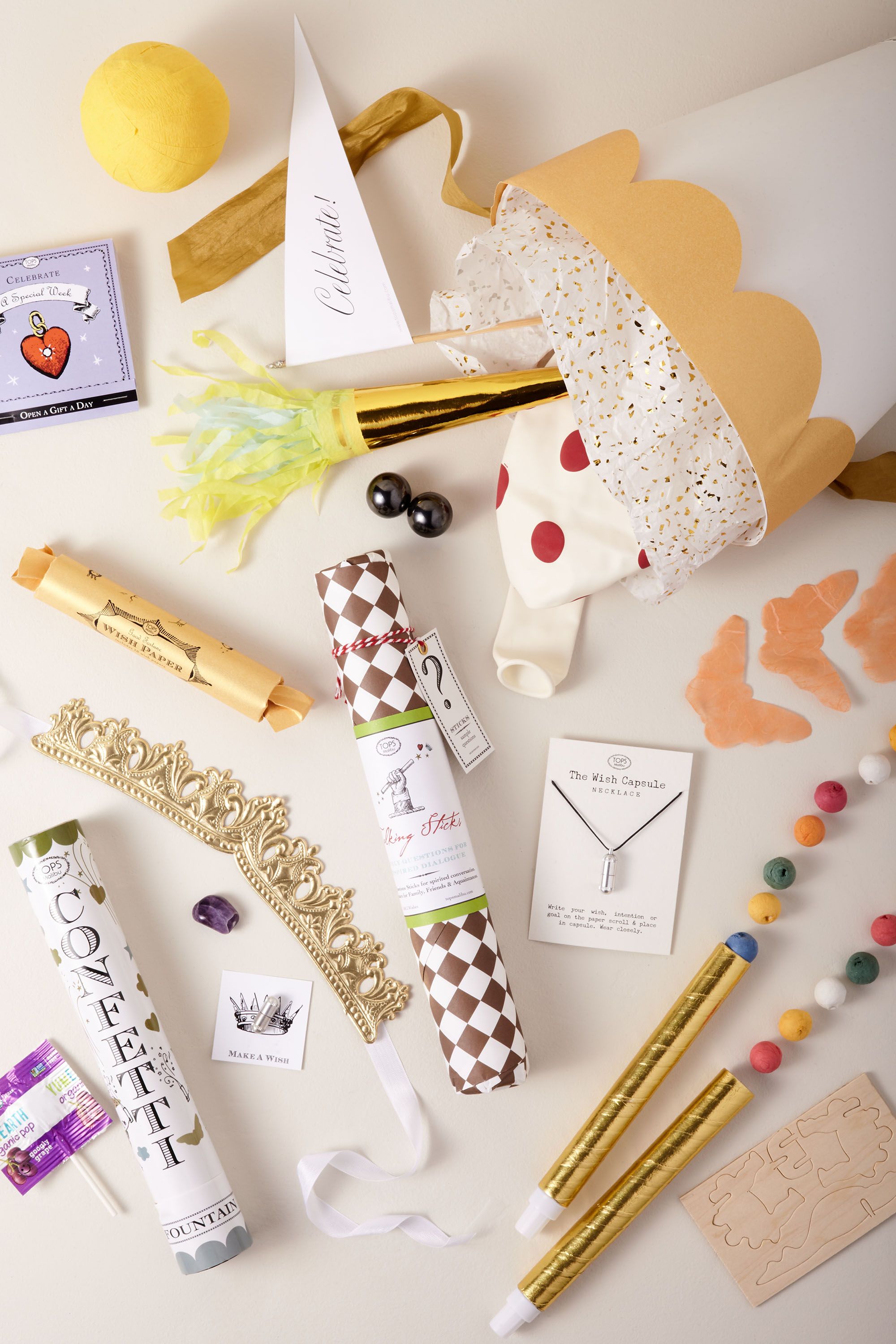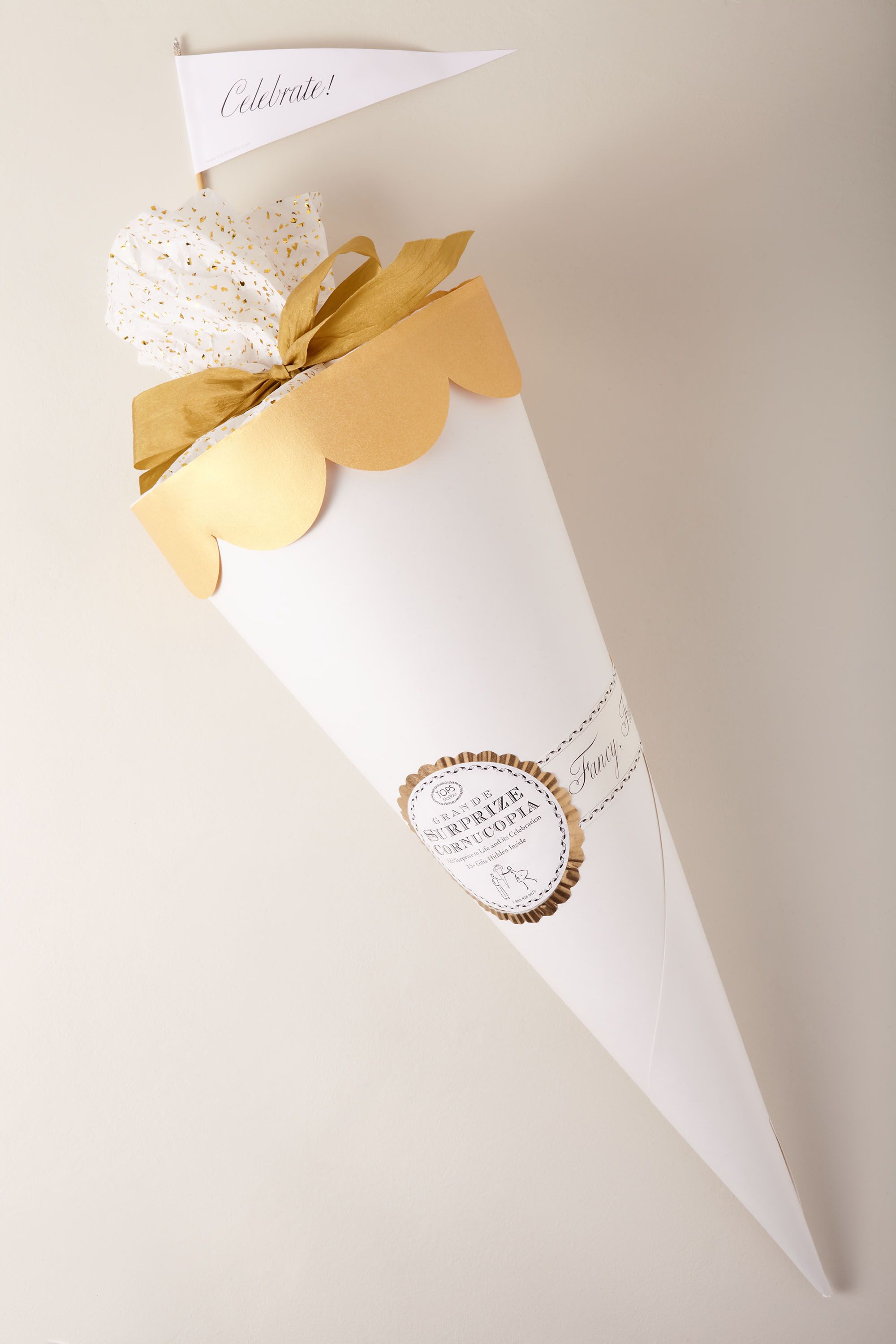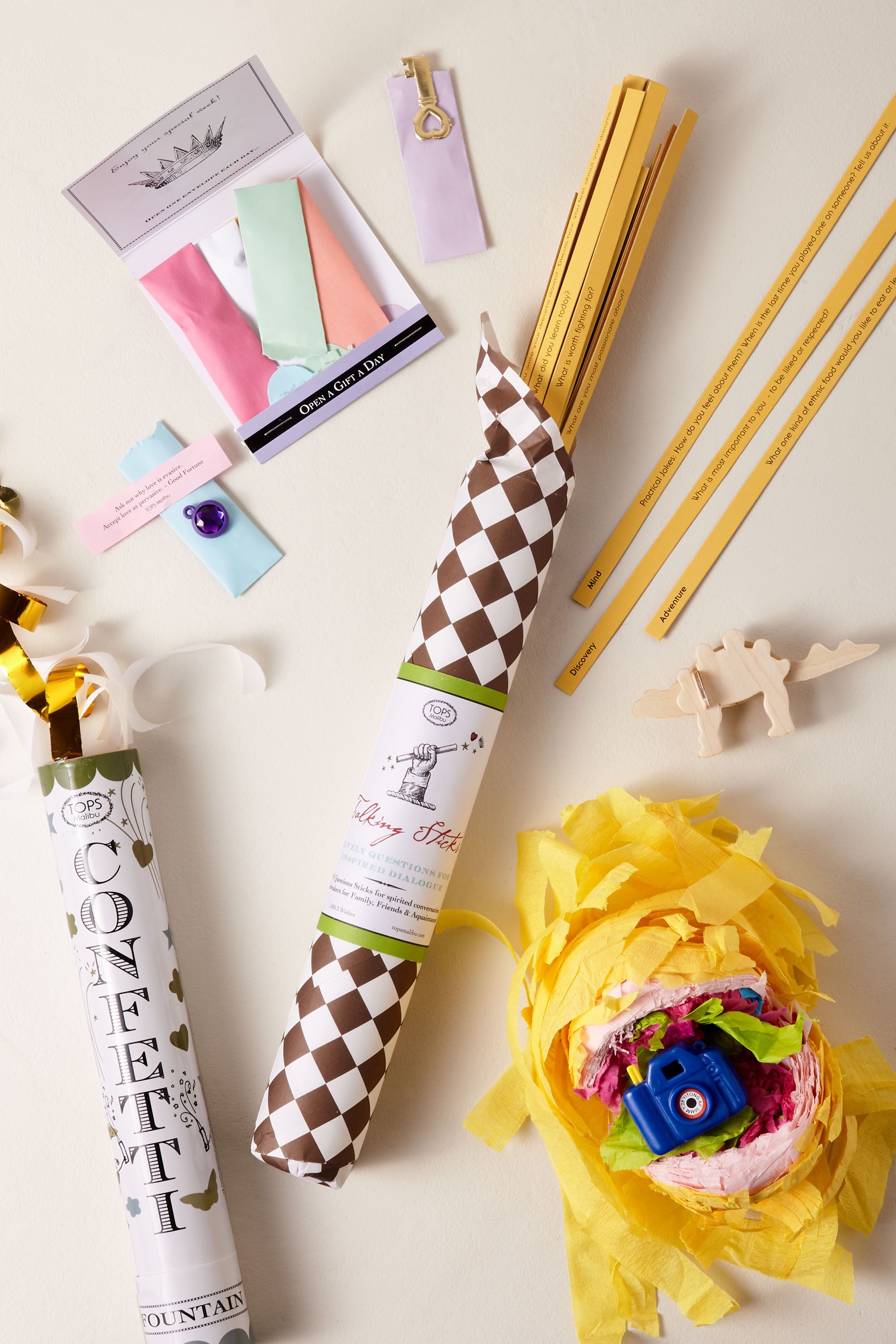 Description
Gift the happy couple this elegant cornucopia brimming with festive surprises! Gifts vary and may include: crown, confetti popper, ice light, wish capsule, wish paper, party horn, capsule necklace, magnet, vintage-style toys, wooden puzzle, lucky pouch, retro sweets, fortune, quote, gemstone, jewelry, coin, sparkler, party pea shooter with handmade paper balls, conversation games, confetti fountain, balloon, butterfly confetti and more.
Product Details
Includes 15-20 TOPS Malibu gifts
32"L; 8" diameter
Paper, cellophane, ribbon, wood
USA & Europe
Shipping & Returns
Shipping
For orders placed by 1 p.m. ET, most in-stock items ship within 24 hours of ordering; however, some orders may take up to 48 hours to process. Please note we do not ship on Saturdays, Sundays, or holidays. Expedited orders cannot be delivered on weekends or holidays. Learn more about our shipping here.
| Shipping Method | Shipping Time | Shipping Fee |
| --- | --- | --- |
| Standard | 5-9 business days | $4.95-$10.95 |
| Express | 2-3 business days | Add $15 |
| Overnight | 1-2 business days | Add $25 |
| * Gowns (UPS) | Varies based on shipping method | Additional shipping charge of $15 |
Returns
Our hope is that you are completely satisfied with your BHLDN purchase. If you aren't, we are happy to accept your return or exchange; please keep in mind that merchandise must not be worn, washed or altered, and must be free of stains, pet hair, floor debris, and pin marks.

Merchandise must have all tags attached and be returned in original packaging. Most items must be shipped back to us and cannot be returned to a store. Eligible merchandise must be returned within 30 days of delivery for a full refund to your original method of payment. We offer free returns for any US order! View our complete return policy and/or start your return online here.